IHW Works - Participant Comment
"Excellent knowledge gained which may be useful down the road as I and people I know age. Also awareness of children's hearing will help in looking out for grandchildren. "
---

June 25, 2017
Welcome to Integrated Health & Wellness (IHW)! We are all about encouraging, tracking, and rewarding health behavior adherence for life. What we know is good. What we do is best. IHW is all about doing! Engagement levels and participation rates are the most important success measurements. Wellness doesn't need to be fancy, just faithful and friendly. IHW's approach shortens the road to the care adults need and can only receive from a licensed physician. IHW provides a solid wellness program structure, practical and useful incentives, and a friendly format with real results. Click here to receive a IHW Demo Code to view over 60 behavior change programs and online tracking.
---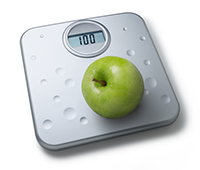 Hi! My name is Aaron Hardy and I'm the owner of Integrated Health & Wellness. I began my wellness career in 1993 by losing over 100 pounds of weight through exercise and proper nutrition. That experience helped me complete a Master's degree in Health Promotion from Brigham Young University and choose a career in health and wellness. For the past twenty years I've worked tirelessly to help people help themselves. In 2008 I left my employment at the Washoe County School District in Reno, Nevada and put all my energy into Integrated Health & Wellness. The best part of my work is reading through the thousands of comments from participants knowing that IHW has helped a little. Seemingly small and simple things really do create great things in the lives of busy adults.